Klipsch
Klipsch are an American based company founded in 1946 and have been making superior quality audio gear ever since. They specialise and promote horn-loaded speakers. There range of speakers is second to none.
We look to use this range of speakers when we are designing a system for a client who want a pure sound. Our most recent install using these speakers we combined with a Yamaha Amplifier and a Klipsch Sub Woofer. The result was a media room giving our client a fully immersive experience. if you,would like the highest quality sound experience, give us a call.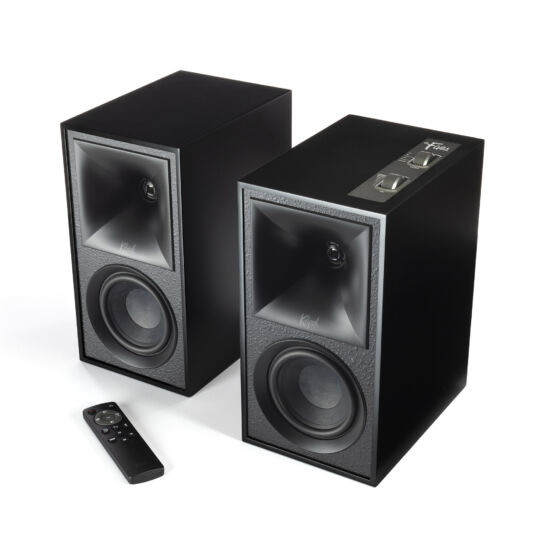 Get in touch…
All you need to do to get the ball rolling is call us or drop in to our showroom at 30 Portsmouth Drive, Dunedin.
0800 508 538 / (03) 477 2898 info@visionnz.co.nz
"I would like to highly commend your staff at Vision in Dunedin. After searching my phone for a TV technician, I saw your advert and you situated at Portsmouth Dr, and so then, the journey began."
Deb Edwards,
Residential Home
"When we needed to set up multiple TVs, we called Vision and were most impressed with their quick response."
Melanie,
Residential Home, Waitati
"Vision are incredibly important. We rely on them all through the process, right from scoping. They provide us with really good ideas and actually help create the solution."
Joel Oldridge,
Former Assets & Technology Manager,
Otago Museum
"We found it miraculously easy to deal with Vision."
James ,
Tower Lodge Motel, Invercargill
"They've just got a great ability to listen and understand. And they go out of their way to find solutions that are right for the client and stay within budget."
Steven Turnbull,
Technical Services Manager,
Otago Polytechnic
"The team at Vision is what sets this company apart."
Les ,
Aspiring Court Motel, Haast
"It was a pleasure to work with Vision and I can recommend Vision to any other company or person."
Hendrik Du Plessis ,
Maintenance Manager, Scenic Hotel Southern Cross
smart audio visual solutions