Accreditations
IQP: Independent Qualified Person
Since July 2020, our Project Manager Kevin Moylan has been registered as an Independent Qualified Person under the Building Act 2004 Section 7. Kevin is licensed to carry out inspections, testing and maintenance of SS12 Systems including "Audio Loops or other assistive listening systems". Such inspections are required as part of the BWOF (Building's Warrant of Fitness), and Kevin's registration means he can provide this service across the South Island.
Contact Kevin directly, or call us on 0800 508 538.


SiteWise Gold accreditation 2020/2021
We are proudly SiteWise accredited, achieving the highest category SiteWise Gold with a score of 96%.
SiteWise has over 5,000 members New Zealand wide. The pre-qualification system was developed by SiteSafe and grades the health and safety capabilites of contractors. Those grades are then published in an online database, to be accessed by main contractors and principal organisation.
For you, it's one more reason why you can trust us to deliver on our promise: Do it Once, Do it Right, Do it Smarter.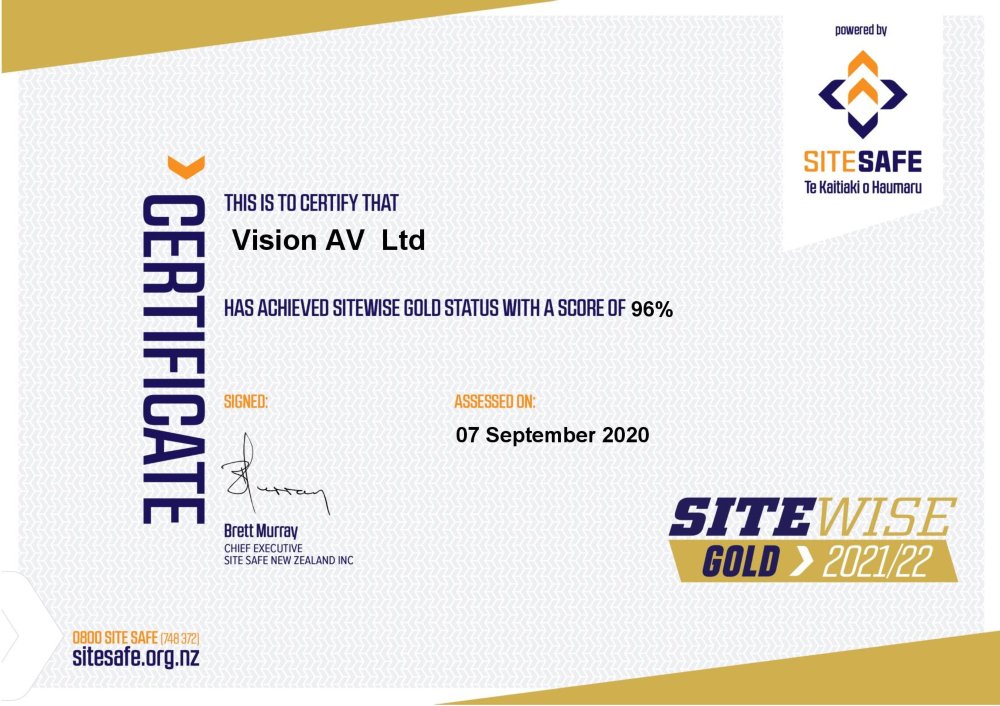 Dunedin City Council approved contractor
We are an approved contractor for the Dunedin City Council, with our current Contractor Status being valid until October of 2021.