Making large-scale technology projects easy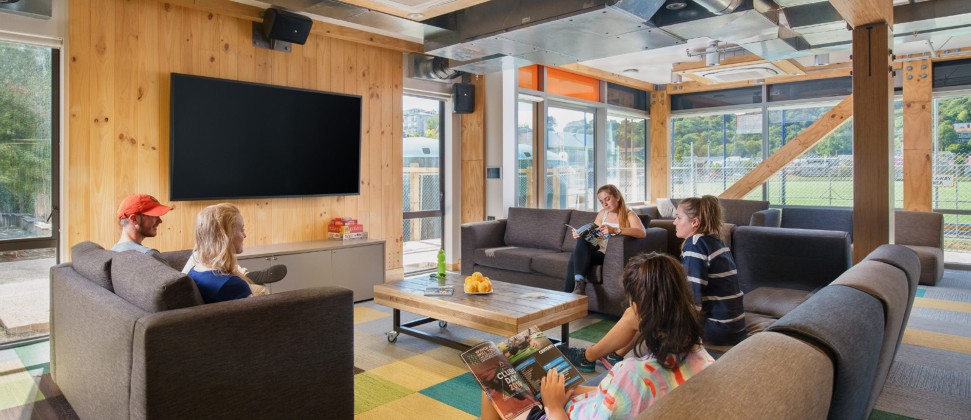 Friday, 14 September 2018
Here's how we've been helping Otago Polytechnic
Clients like Otago Polytechnic have increasingly complex needs but we're here to make things easy. Here are some recent projects we've delivered at the recently built student village complex.
TV System x 60 Outlets - lounges/kitchens, student entertainment room
The challenge was designing and installing an aerial system capable to deliver Freeview, SKY, FM and in-house channels consistently.  The outcome ensures each TV receives the same signal quality with guaranteed results. We also sourced and wall mounted 60 TV's,  along with compact on-wall audio systems. Ease of use was essential and student feedback has been exceptional.
Fully Automated Home Theatre Technology System - Student Entertainment Lounge
We custom-designed and installed a fully automated system. With simplicity in mind an automated Crestron touch wall-panel was included.  This offers super easy control and makes missing remotes a thing of the past.
Digital Signage System - 19 locations
An extension to the Polytechnic's ever-growing network of digital signage. We've been involved with the design and roll out of this system from the start.